The Great American Cleanup has finished up, however, KNB always supports cleanups! Let us help you, register here.
This includes: litter pick ups, planting trees, planting native plants, creating sustainable art, and pushing for greater environmental awareness for those around you!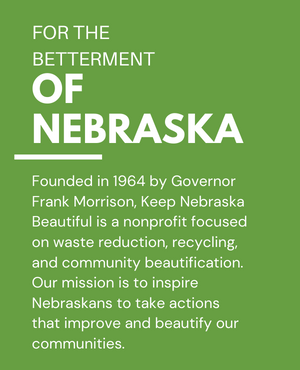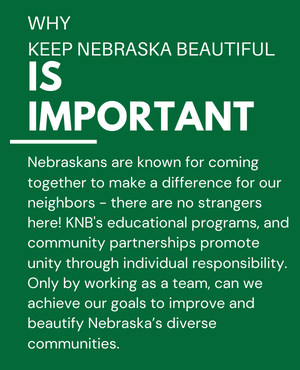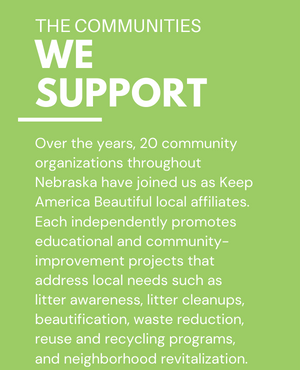 As
the state affiliate, we are an independent nonprofit which coordinates Keep America Beautiful events in the State of Nebraska. We receive funding from grants, memberships, fundraisers, and donors. We are grateful for the generosity of our members and supporters, and we deeply appreciate the grant support of the Nebraska Department of Environment and Energy and the Nebraska Environmental Trust.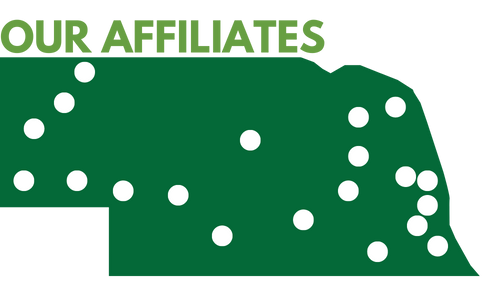 Our Keep America Beautiful Partners